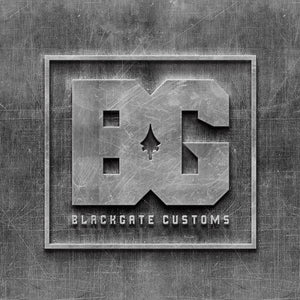 COMING SOON! 10r80 Aluminum Transmission Pan
This transmission pan will directly replace your factory transmission oil pan on any vehicle that has the Ford 10 speed automatic "10r80" transmission. You can even replace it yourself, but we recommend professional installation at a reputable shop.
Help your vehicle stay cooler in heavy usage, be more resilient to impacts, and be easier to work on than the standard brittle, plastic pan Ford uses from the factory. The factory pan doesn't even have a drain plug!
Whether you use your vehicle as a tow rig, a racer, a hardcore off-roader, or even a daily driver this is one of the most valuable and investment protecting purchases you can make. Make sure your transmission is safe from overheating and impacts all while giving it an extra bit of attractive design and making it easier to work on.
Fits all 2019+ Ford Rangers, all 2017+ F150 Raptors, many late model F150s, Mustangs, Expeditions, and other Ford/Lincoln products (verify that you have this transmission before purchase).
If you live in/near the SoCal area, we recommend Galpin Auto Sports as your professional installer.