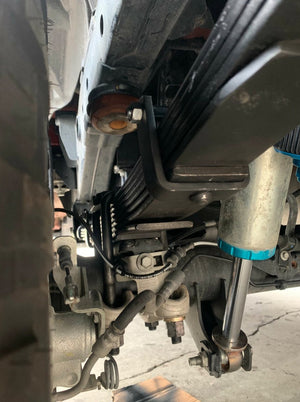 Ford Ranger Performance Leaf Springs
The leaf spring that comes on the 2019 Ford Ranger is meant for weight carrying capacity (just 1 leaf with an overload spring), which means it doesn't perform very well off road or on road if the truck is empty or lightly loaded.
This performance leaf spring pack is designed and manufactured in collaboration with the leaf spring masters at Atlas Suspension here in Southern California to greatly increase your truck's rear end stability, comfort, and performance with an empty, light, or medium loaded truck. (If you frequently approach/go over payload and/or towing capacity, these are not the leaf springs for you).
With our 8 leaf progressive rate design and upgraded hardware, bushings, and joints, we are able to get the maximum overall range of motion and performance out of the Ranger's rear end with the stock shackle design (stay tuned, we have a new shackle design in development as well).
No cutting, no redesigning. Just swap them in and go enjoy your much more stabilized rear end.