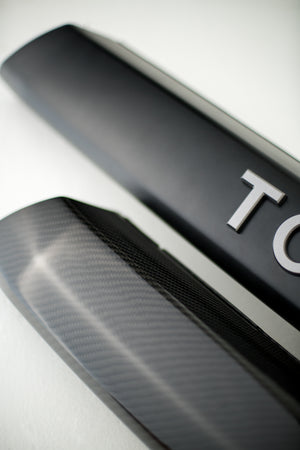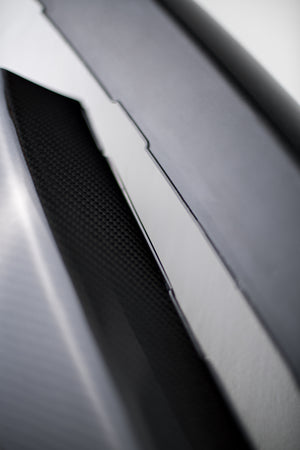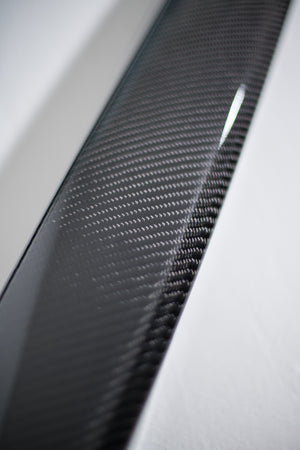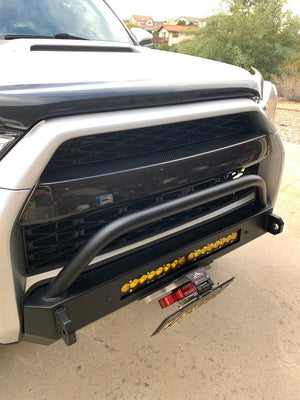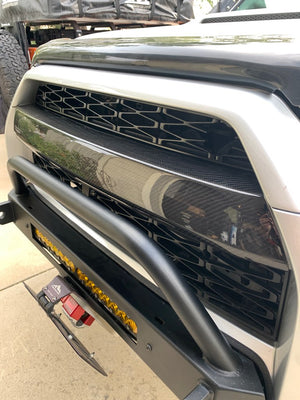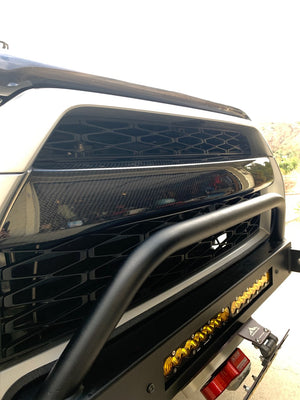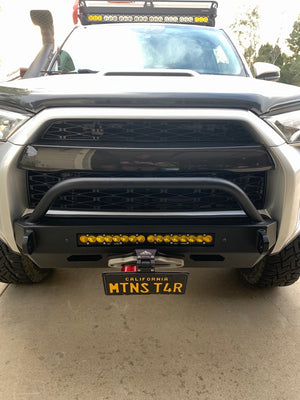 T4R Carbon Front Valence/Garnish Kit (2014-2019)
Transform the front end of your 2014-2019 (5th Gen) Toyota 4Runner with a full top grill area conversion to the "TRD Pro" style, but stand out with a front valence made completely of US Hand Laid Carbon Fiber. Not a single layer of carbon fiber over fiberglass or plastic filler, just carbon. Hand made here in Southern California. 
Molded directly from the factory TRD Pro valence also here in the US (no 2nd or 3rd generation or Chinese molds here!) and using the Toyota OEM upper grill ensures proper fitment. We also use the same high quality 3m adhesives used on the factory piece to ensure longevity.
Such a high quality, US made mold (even including the fitment edges and 1mm lip on the top edge for the grill to align with) has never been done before, let alone in Carbon Fiber.
Full Kit comes with everything needed to convert your 2014-2019 4Runner (OEM upper grill and valence) or you can order just the Carbon Fiber piece if you already have the OEM "pro style" upper grill.
**The 2020-current 4runner has a slightly different front grill/valence area to include the new radar cruise control sensors, etc so this product is designed to fit the 2014-2019 only. If we get enough demand, we will make another mold for the 2020+ models, so let us know if you have a 2020+ model and want one!**